And so I'm slowly continuing to post the 2021 & 2022 trips that I never wrote about. For this edition, cast your mind back to spring 2021. You remember, it was during Season Three of Covid. Vaccine rollouts were happening, slowly, across the country. There was hope in the air. Vaccines were shown to be remarkably safe and very effective at preventing serious disease and hospitalization. (We'd yet to learn that the much celebrated unexpected bonus of these vaccines conferring great protection against infection overall, and not just against progression to serious disease, that that protection would wane. Thereby requiring continued safety precautions). My dear pal Jesse was taking his wife to Leavenworth Washington for her birthday celebration. Deborah was understandably excited, even more so because it'd be their first time staying somewhere else in many many months.
So back in Season One of Covid (early April 2020), Deborah created a weekly Zoom Trivia group. It turned out to be such an emotional and mental life-saver for us. Everyone knew only a few of the others in the group, which led to a fun "getting to know you" dynamic, as we'd meet each Friday to play games we created and commiserate with each other. Scattered across the country and in very different situations, strong bonds were formed. With that context, Jesse invited those of us in Seattle to join on this trip. AS A SURPRISE! I had some hesitation, because if I'd been planning a getaway weekend with my husband and suddenly 3 other people were in the house too, I would hate that surprise. But I trusted Jess to know his wife. And I was right in that trust, because Deborah was so thrilled. And we were all excited to be hanging out, recently vaccinated, together! It was amazing. And the adorable fake bavarian town of Leavenworth had opened up so much outdoor dining options, it allowed us to safely enjoy the town! And allowed people to bring their dogs!
AND we really lucked out in the weather on our second day. Woke to find Jesse'd baked us some delicious muffins. And Gorgeous sunshine, allowing for lovely morning explorations.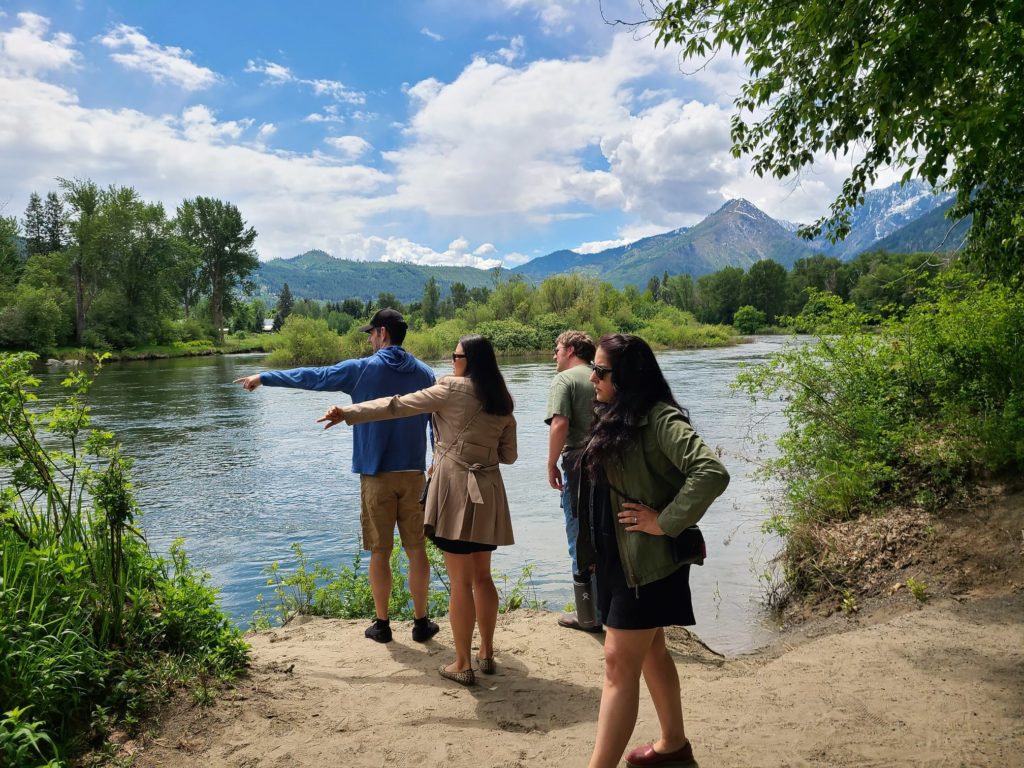 Lovely patio meal at South. A Leavenworth favorite, offering great Sangria and Margaritas, too. But the fools had reserved some tables for Covid-19. Don't give it reservations! It'll never leave.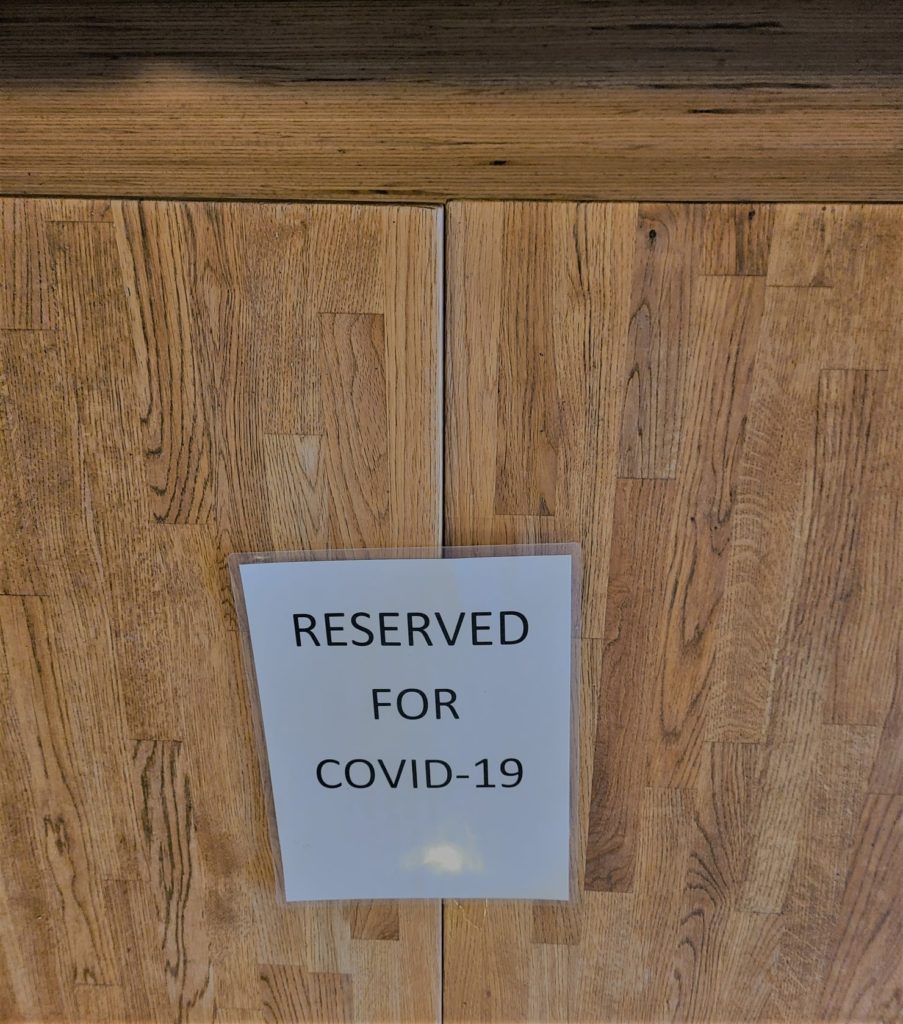 Just a wonderful day wandering through town. Obligatory wine tasting at Kestrel.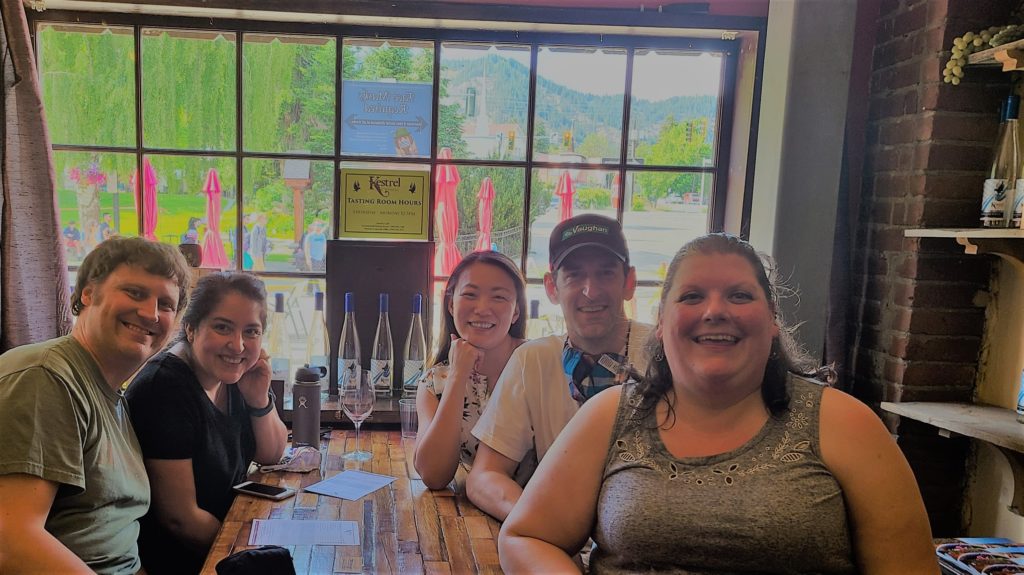 Then back to our lovely house to get changed for our fancy dinner reservations. We took lots of Prom Style fancy pics before dinner.
Dinner at Mana was very special. They offered some lovely individual green houses outdoors for their tasting menu. Platings were gorgeous. Food tasty and well considered. A delicious non-alcoholic beverage pairing option, too.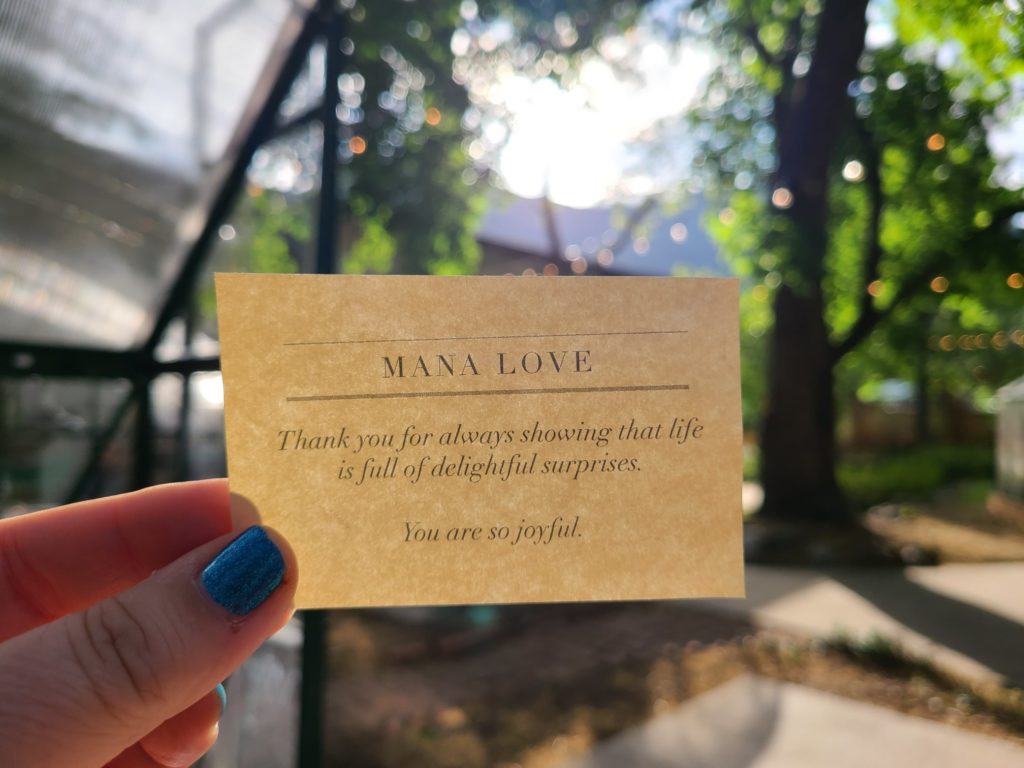 And then, because we are who we are, THIS is what happens when Deb left her phone at the table while she went to use the facilities.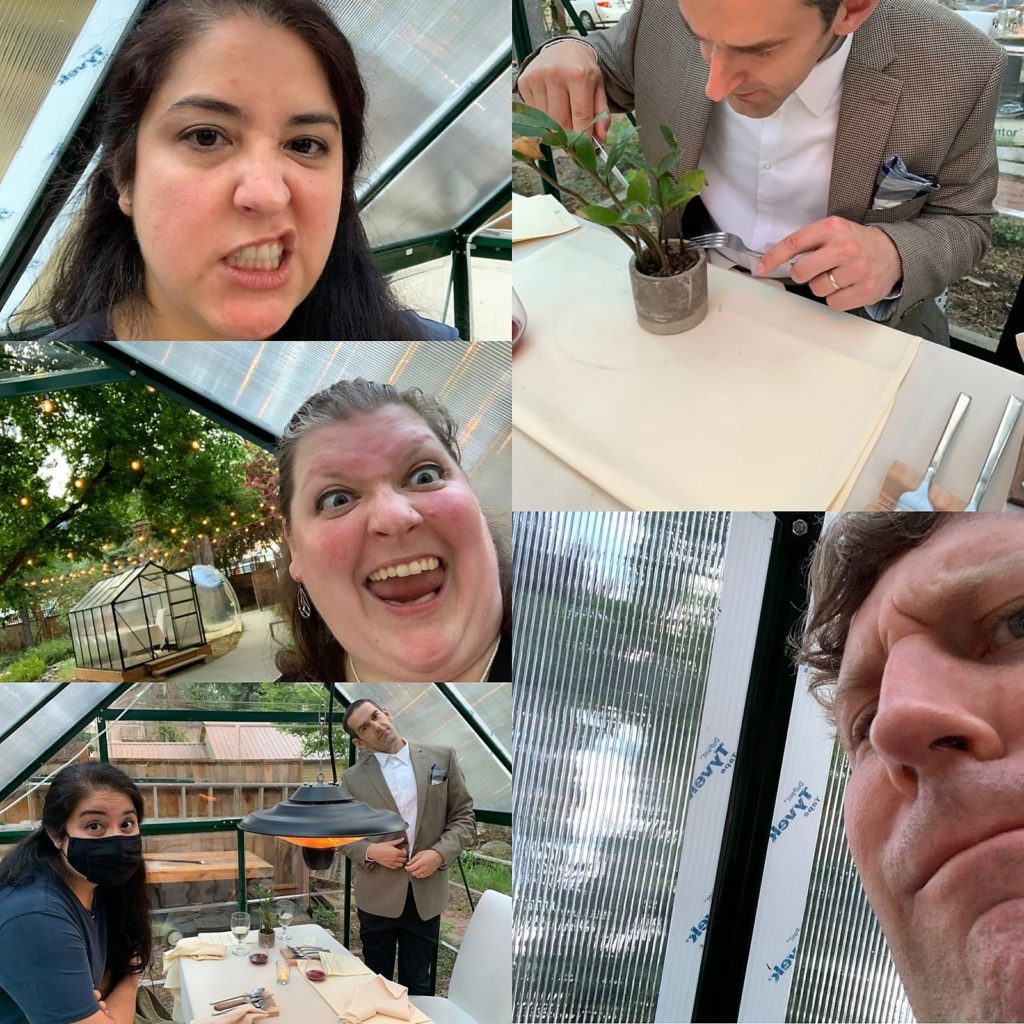 Sunday was WINDY!!! Breakfast tacos and kolache at Javelin, and then we did an escape room, but found much of the outdoor tables too unpleasant. So back to the house for game playing. "Agents of Smersh" proved a delight.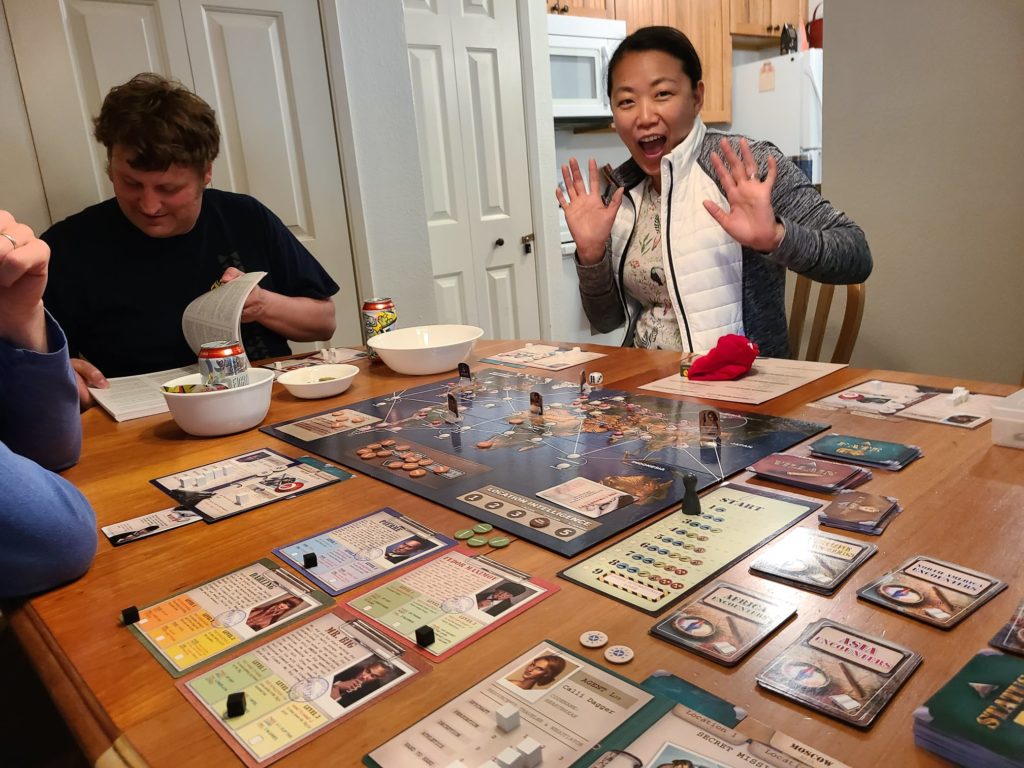 That evening, weather was chillier but winds had died down. Some lovely wine tasting, and we were treated wonderfully at Icicle Ridge. One of the owners told us about his jazz band "Smooth Tannins" and that the musical notes on the Razzmatazz label were from a song he'd written. Ha! They had the fanciest outdoor lounge set up and it was very nice. Then off to Yodelin for dinner. Which has THE BEST VIEW for a meal ever. Gorgeous. And serves wonderful food. GIANT mixing bowls full of flavor-packed different soups and noodles and a killer burger, too.
A last bit of Bavarian shenanigans, and then time to head home. It was a really really wonderful weekend. We ate delicious food and had some great drinks. But the best best best part was just getting to be together, in person. After weekly Zooms throughout those first 14 months of Covid, we'd really bonded in the trenches, as it were. (And also, a few months into our weekly zooms, we realized that all 8 of us were child-free, and had a moment of silence for our pals trying to keep kids healthy safe and sane during those months. Because our parent friends didn't have time for the existential dread and crisises we were living through. It was very very hard, and we see you! Well done. And to my Zoom pals, thank you!