Due to technical issues too boring to explain, blog details of Sat & Sun aren't really happening. Instead I'll upload a few random pics from our adventures.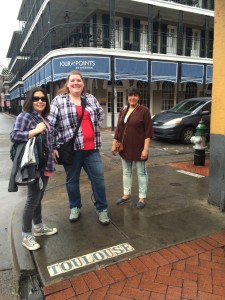 Rainy wanderings in French Quarter. Off to get beignets.
Mississippi.
Ridiculously delicious brunch at Chef Besh's "Luke" restaurant. Guys, can you marry a side dish? Because the creamy jalapeno cheesy grits were beyond amazing. Everything we ate was. Always a good sign when one keeps closing their eyes after every bite. Yum!!!
Do not mess with Jen! (Alternate title: The Queen will see you now). It's very game of thrones.
Walked over to the Treme to see the Sunday second line.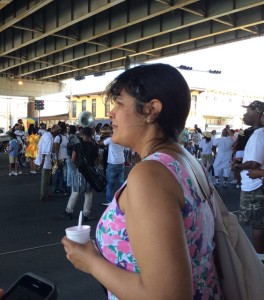 We joined in.
Jen loaned me her umbrella as parasol and so my normal Nosferatu-like reaction to the sunlight wasn't as bad. Hooray
Italian Ice in the park.
Rabbit jambalaya, fried chicken, and bloody Mary at Coop's Place .